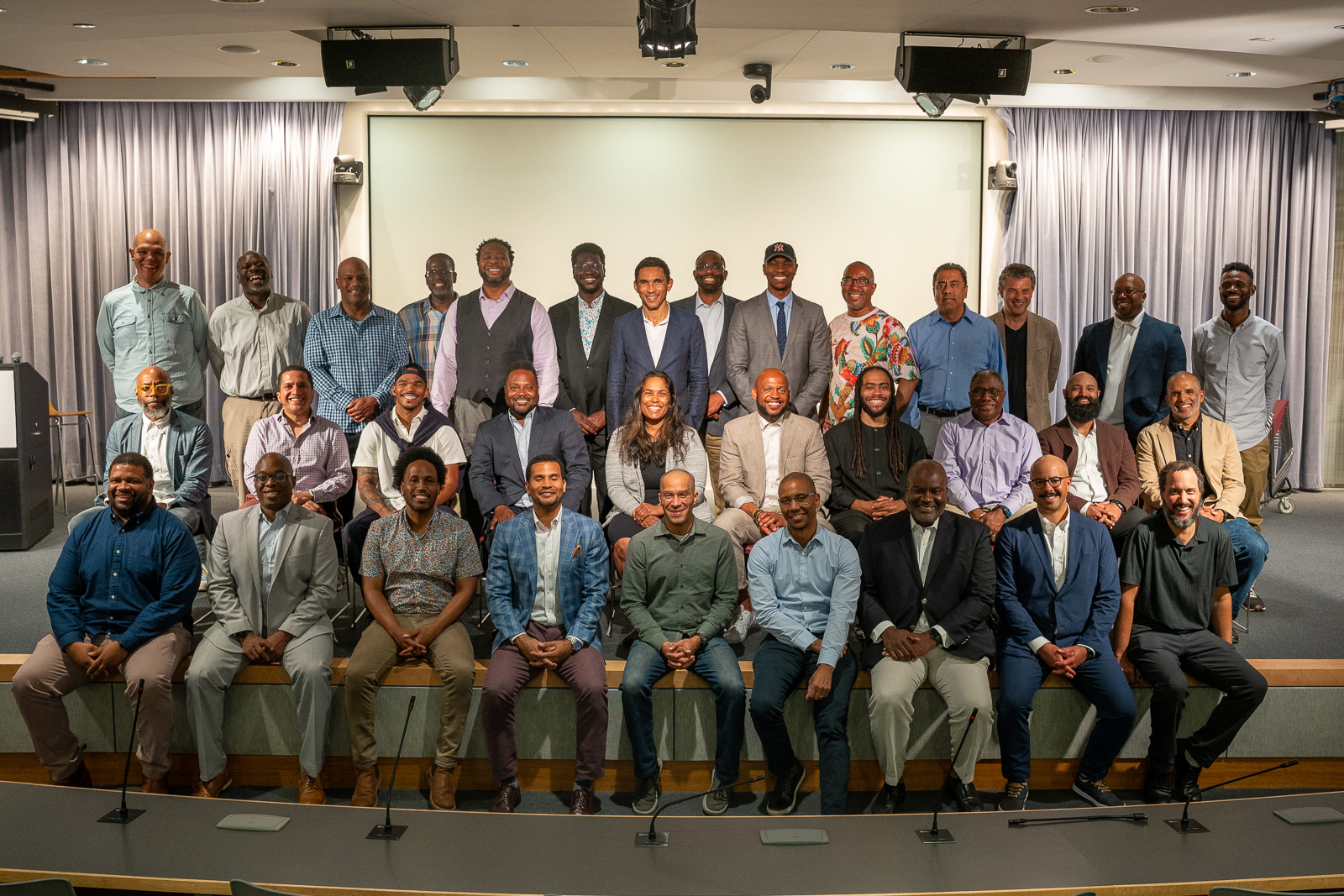 FOR IMMEDIATE RELEASE
[NEW YORK, NY] CUNY School of Law hosted 50 Black male legal scholars from across the nation at the 14th Annual John Mercer Langston Black Male Law Faculty Writing Workshop ("Langston Workshop") on June 29 and 30, 2023. CUNY Law's mission to recruit and train outstanding public interest lawyers who diversify and transform the profession aligns well with the legacy of John Mercer Langston, a distinguished Black abolitionist attorney.
The Langston Workshop was established to continue to advance the life's work of Langston, who was well-known for his dedication to creating a pipeline of support and mentorship for Black law professors and Black law school leadership throughout all stages of their academic careers. Participants presented thoughtful and insightful papers, sparking meaningful conversations and paving the way for future research and collaborative opportunities.
Dean Sudha Setty welcomed the participants, noting that "CUNY Law is proud to host the 2023 Langston Workshop, as we have been and continue to be deeply invested in fostering innovative scholarship, supporting the diversification of legal academia, building community, and supporting scholars at all phases of their careers." She also thanked the planning committee and organizers, including workshop site co-chairs Professor Fareed Nassor Hayat (CUNY School of Law) and Professor Kevin R. Douglas (Michigan State College of Law), as well as Senior Associate Dean for Clinical Programs Carmen Huertas-Noble (CUNY School of Law) for their work in bringing the Langston Workshop to CUNY Law.