We're recruiting the next wave of social justice advocates ready to use the law as a tool for change.
Every member of our community is united in our mission. Our student body, our faculty, our alumni, and the network of partners, organizations, and movements to which we are connected bring a multiplicity of experience and expertise that make us an exceptional force for change.
Part of what makes us exceptional is that we know great lawyers aren't made from test scores, rankings, or any of the indicators used to grant advantages to communities free from systemic racism and oppression. Great lawyers are made of stronger stuff.
Our admissions process values the array of experiences and perspectives you might bring to our community, as well as your commitment to social justice and passion for using the law as a tool for social good.
Class Profile
New Students Entering in 2023
Preliminary data as of 8/30/23.
1,598 Applied
652 Admitted
215 Enrolled
* Due to the intersectionality of our student body, many students hold multiple identities. Therefore the percentages of individual categories will collectively be greater than the total percentage of BIPOC students.
1st Generation College Students
Investing in your education
Investing in law school sets you on the path to personal and professional success. CUNY School of Law is one of the most affordable law schools in the nation and the most affordable in New York. We provide exemplary legal education at an excellent value.
Annual Tuition

$15,450

Fees

$563

---

Total

$16,013
Annual Tuition

$25,640

Fees

$563

---

Total

$26,203
Annual Tuition

$10,610

1L Summer Semester**

$4,058

Fees

$348

---

Total

$15,016
Annual Tuition

$17,630

1L Summer Semester**

$6,518

Fees

$348

---

Total

$24,496
* In addition to tuition and fees, we estimate the following additional annual costs: $1,500 for books and supplies; $17,604 for housing; $1,188 for transportation; and $9,212 for the cost of living expenses, which consist of food, lunch, medical and personal.
** The first part-time year includes a mandatory summer session of six credits at $655/credit for in-state students or $1,065/credit for out-of-state students, as well as fees for the summer session. Subsequent years do not require summer session.
Our commitment to access is reflected in our low tuition and policy to solely award need-based scholarships. Those wishing to be considered for a scholarship must apply for admission to our law school by our January 1st Scholarship Priority Deadline.
* Scholarship Priority Deadline: January 1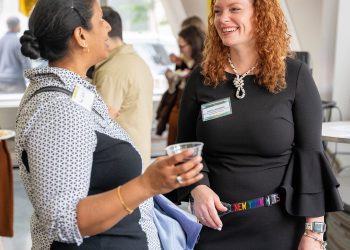 HOURS OF OPERATION
Hybrid Schedule: Mon-Fri 8:00AM-4:30PM
Office: 4-105
Phone: (718) 340-4210
Email: admissions@law.cuny.edu