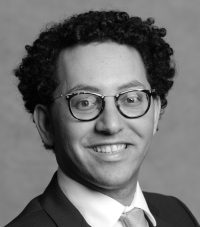 Mark Doss
In addition to his work with the clinic, Professor Mark Doss is a Senior Attorney in the Immigration Community Action Project at Brooklyn Defender Services. There, he represents individuals in removal proceedings as well as those filing affirmative applications to U.S. Citizenship and Immigration Services.
Prior to joining Brooklyn Defender Services, Mark worked at the International Refugee Assistance Project (IRAP), first as an Equal Justice Works Fellow, and then as a supervising attorney. There, he represented refugees before the U.N. High Commissioner for Refugees and the U.S. government. Mark also fought against the Muslim Ban through his work on the ground at JFK Airport and his involvement with IRAP's litigation in
Darweesh v. Trump
and
Trump v. IRAP
. In addition, he has helped sue the U.S. government to obtain visas for Iraqi and Afghan interpreters in
Nine Iraqi Allies v. Kerry
and
Afghan and Iraqi Allies v. Pompeo
. While at IRAP, Mark trained and advised hundreds of law students and lawyers who provided pro bono representation to refugees.
Mark is a graduate of Georgetown Law and Brown University and clerked for the Honorable James G. Carr in the Northern District of Ohio.