Our graduates are known to secure high-profile and meaningful postgraduate fellowship work year after year.
What does a Fellowship in the Public Interest Field Look Like?
Postgraduate public interest fellowships are one to two–year term positions that allow law graduates to work on special projects either by design of the graduate or legal organization or both.  
Many CUNY Law graduates have won prestigious "project-based" fellowships such as the Skadden, Equal Justice Works, or Catalyst Justice fellowships to work at impact legal organizations and undertake innovative approaches to address systemic issues that underlie inequality, poverty, racism, and abuse in American society.
Others do the same through "organizational fellowships" such as the  Aryeh Neier Fellowship at the ACLU/Human Rights Watch while some CUNY Law grads choose to work "within the system" through government-funded programs like the NYS Excelsior Public Service Fellowship.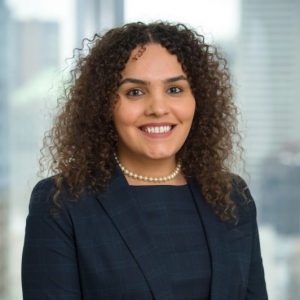 "The Skadden Fellowship provides an incomparable opportunity to engage in truly impactful work while continuing to build the litigation and lawyering skills required of an effective public interest lawyer. As a fellow with the ACLU LGBT & HIV Project, I have been able to fight for the rights of transgender people across the country, learn from some of the most brilliant civil rights attorneys, and become an even more effective and passionate advocate."
-Malita Picasso '19, Skadden Fellow
Equal Justice Works Fellowship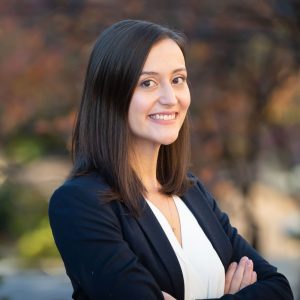 "Every day, my clients remind me that, as a lawyer, I'm positioned to assert their rights and tell their stories to hostile audiences. Yes, they have the odds stacked against them, but they also have the truth. It's about time that someone believes them."
–Naomi Young '18, Equal Justice Works Fellow at Her Justice.